Ukrainian troops wrapped up the first rotation of battalion combined-arms training at U.S. Army Garrison Bavaria's Grafenwoehr training area in Germany this week, the Pentagon announced Friday.
Training focused on the M2 Bradley fighting vehicle, a Pentagon spokesman said in a statement.
"Approximately 635 Ukrainians completed the approximately five-week period of instruction, which included basic soldier tasks like marksmanship, along with medical training, squad, platoon and company training, and a battalion force-on-force exercise," said Air Force Brig. Gen. Pat Ryder, a Pentagon spokesperson.
RELATED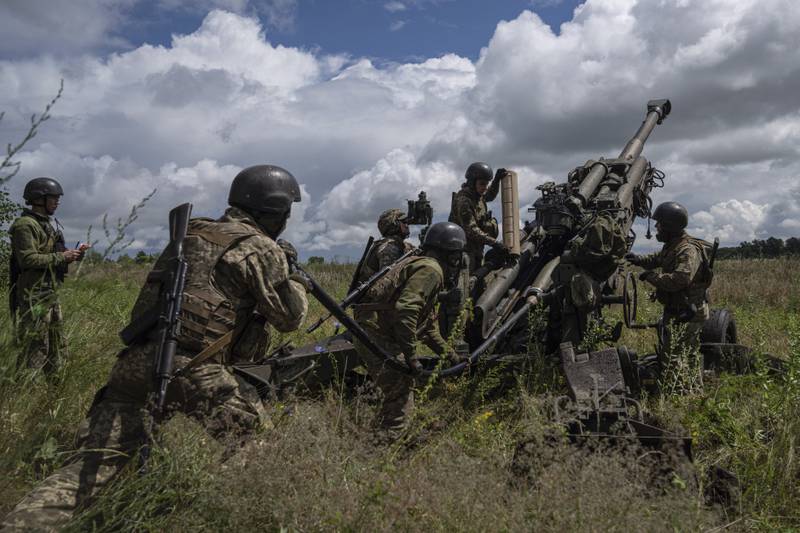 The rotation is part of an ongoing effort, announced late last year, designed to help advance Ukraine's battlefield abilities as they go into a second year of beating back Russia's invasion.
A second Bradley training rotation got underway two weeks ago, Ryder said, along with an M109 Paladin field artillery rotation, including another 700 or so Ukrainians.
"A second field artillery battalion and a Stryker battalion ― the first Ukrainian unit to receive instruction on the M1126 Stryker ―will begin training next week, with both battalions, combined, comprising approximately 890 Ukrainians," he said.
The Pentagon announced in November that it would stand up a new assistance command to oversee training of Ukrainians in Europe, as well as provide billions of dollars in equipment and military aid flowing from the U.S.
Stateside, Ukrainians have trained on the Patriot air defense artillery system at Fort Sill, Oklahoma.
Meghann Myers is the Pentagon bureau chief at Military Times. She covers operations, policy, personnel, leadership and other issues affecting service members.
Share: