ANKARA, Turkey — Amid concerns that Turkey is drifting away from its Western, NATO-anchored alliances, French aerospace firm Airbus has signed a long-term, multibillion-dollar cooperation deal with Turkey's defense procurement agency.
A statement from Airbus' public relations agency for Turkey said the agreement, penned Jan. 25, aims to expand the company's industrial partnerships and cooperation with the Turkish industry. The signatories are Airbus' board member, Thierry Baril, and Turkey's top defense procurement official, Ismail Demir, who runs the Undersecretariat for Defence Industries, or SSM.
Under the deal, Airbus has committed to acquisitions worth $5 billion from the Turkish industry between 2020 and 2030.
"In the past we successfully worked with Airbus in a number of programs," Demir said at a ceremony. "SSM is prepared to support Airbus in any way possible for the advancement of Turkey's aerospace industry."
"We are proud to be enhancing our cooperation with our Turkish partners," Baril added.
The deal comes at a time when Turkey's relations with the United States are badly strained over events in northern Syria, and as Turkey strengthens its military and political ties with Russia — a shift worrying its Western and NATO allies.
Turkey launched on Jan. 21 a military incursion into neighboring Syria targeting Kurdish militia in the region. Turkey views Syrian Kurds as terrorists, whereas the U.S. considers them allies in the fight against the Islamic State group.
Turkey announced Dec. 29 it finalized a deal with Russia for the acquisition of the Russian-made S-400 surface-to-air missile defense architecture. The Ankara government will pay more than $2 billion for the system. Turkey will be the first NATO member state to deploy the S-400 system on its soil.
"The deal has industrial as well as political messages," said one London-based Turkey specialist. "On the one hand, Turkey demonstrates an intention to boost its aerospace industry with know-how from Airbus. On the other hand, it is telling its Western allies that it is not falling into Russia's [aerospace] orbit."
At the center of the Airbus deal will be Turkey's aerospace powerhouse, Turkish Aerospace Industries.
"We expect the deal to open several windows of business opportunities not only for TAI but also its local subcontractors and suppliers," a senior TAI official said.
TAI produces body parts for the Airbus family of civilian aircraft — it is the sole-source barrel producer of Airbus' A320 and A321 aircraft and a design partner and sole-source aileron producer for Airbus' most advanced aircraft, the A350. TAI hopes its business will grow tenfold to $6 billion annually in the next 10 years and plans to employ a workforce of 10,000 people. By 2040, it hopes to reach an annual business worth $10 billion with 12,500 employees.
The Airbus contract came shortly after Turkish President Recep Tayyip Erdogan's state visit to the French capital. During a visit on Jan. 5, Airbus CEO Tom Enders signed a nonbinding agreement with Turkish Airlines for the potential order of 25 A350-900 aircraft.
Turkish Airlines, one of the world's fastest-growing carriers, is a major customer of both Airbus and its U.S. rival, Boeing. In September, the national carrier signed a surprise provisional order for 40 Boeing 787-9 planes while Erdogan was in New York for the U.N. General Assembly.
The Airbus deal also comes as Turkey considers a follow-on order for its A400M transport aircraft. "The deal [with Airbus] could strengthen the idea to place a follow-on order," said a procurement official familiar with the A400M program.
Turkey, a partner in the multinational A400M program, has ordered 10 aircraft. It has so far received half.
The Airbus A400M Atlas is a multinational, four-engine turboprop military transport aircraft. It was designed by Airbus Military (now Airbus Defence and Space) as a tactical airlifter with strategic capabilities to replace older transport aircraft, such as the Transall C-160 and the Lockheed Martin C-130 Hercules.
RELATED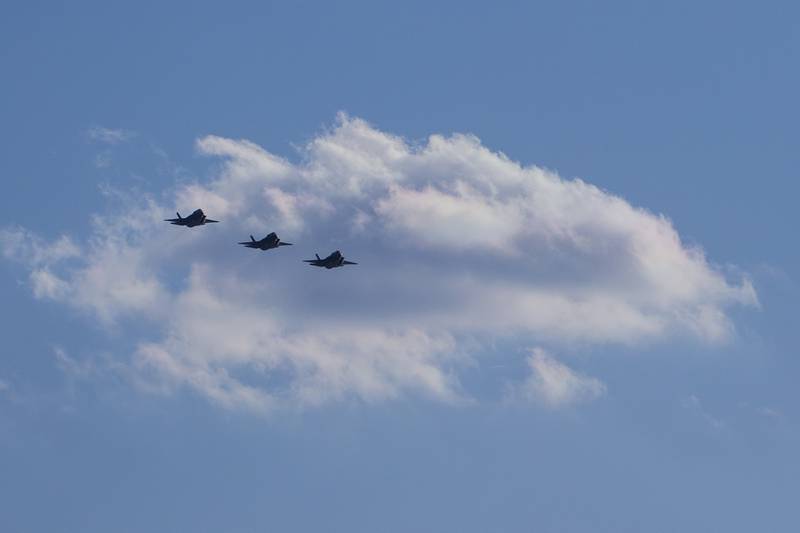 Burak Ege Bekdil is the Turkey correspondent for Defense News.
Share: