This story was updated Oct. 11, 2023, at 1:02 p.m. EST to include a more detailed job title for Douglas Sanders.
WASHINGTON ­— The U.S. Army is nearing a final decision on whether and how much to invest in Chinook Block II helicopter upgrades, and it's committed to buying a new engine and the latest software version for the Apaches. But Boeing, which makes both aircraft, is developing and demonstrating more extensive upgrade options in a bid to help the service boost the survivability, connectivity and capability of its legacy helicopters.
Boeing is already helping the Army modernize the decades-old workhorses by adding more carrying capacity to the CH-47 Chinook and greater firepower to the AH-64 Apache. And despite the vastly different missions of the two helicopters, the company's program offices are leveraging each other's work to realize these evolutions.
Mark Ballew, the senior director for vertical lift business development at Boeing, told Defense News at the Association of the U.S. Army's annual conference this week that flight controls is an area where work on the Chinook heavy-lift program is directly affecting the company's pitch for an Apache attack helo upgrade.
The Chinook has a Digital Advanced Flight Control System, which includes an active parallel actuator subsystem, or APAS, that can get the helicopter into a stable hover and then move the aircraft in 1-foot increments laterally or vertically for a very controlled maneuver. Ballew said this is critical for lift missions in high-dust or other low-visibility environments, or around wires or other hazards. It allows missions to take place more safely and with less work for the crew, he noted.
Even if the Apache doesn't need to hover to pick up sling-loaded cargo like the Chinook does, there are still reasons to consider putting these APAS controls on the Apache, according to Douglas Sanders, the capture team lead for modernized Apache mission systems at Boeing's business development unit.
The Apache gunship has to perform reconnaissance, maneuvers, fires and more for its missions — but "not crashing the helicopter is sort of an implied task," Sanders said. Adding APAS would reduce the workload on crew members and help them focus on conducting their missions safely.
Ballew said Boeing conducts after-action reviews with returning helicopter crews and looks at feedback indicators on the aircraft themselves; there are already indications the Apache crews are pushing the boundaries of what their aircraft can do during some missions.
Sanders explained the APAS hardware is "currently in flight testing in the special operations MH-47, and we're looking at the [CH-47] Chinook as well. We took a lot of what they developed and said: 'How can we apply this to the Apache?' And we're demonstrating it right over there in our simulator" at Boeing's booth at the AUSA conference.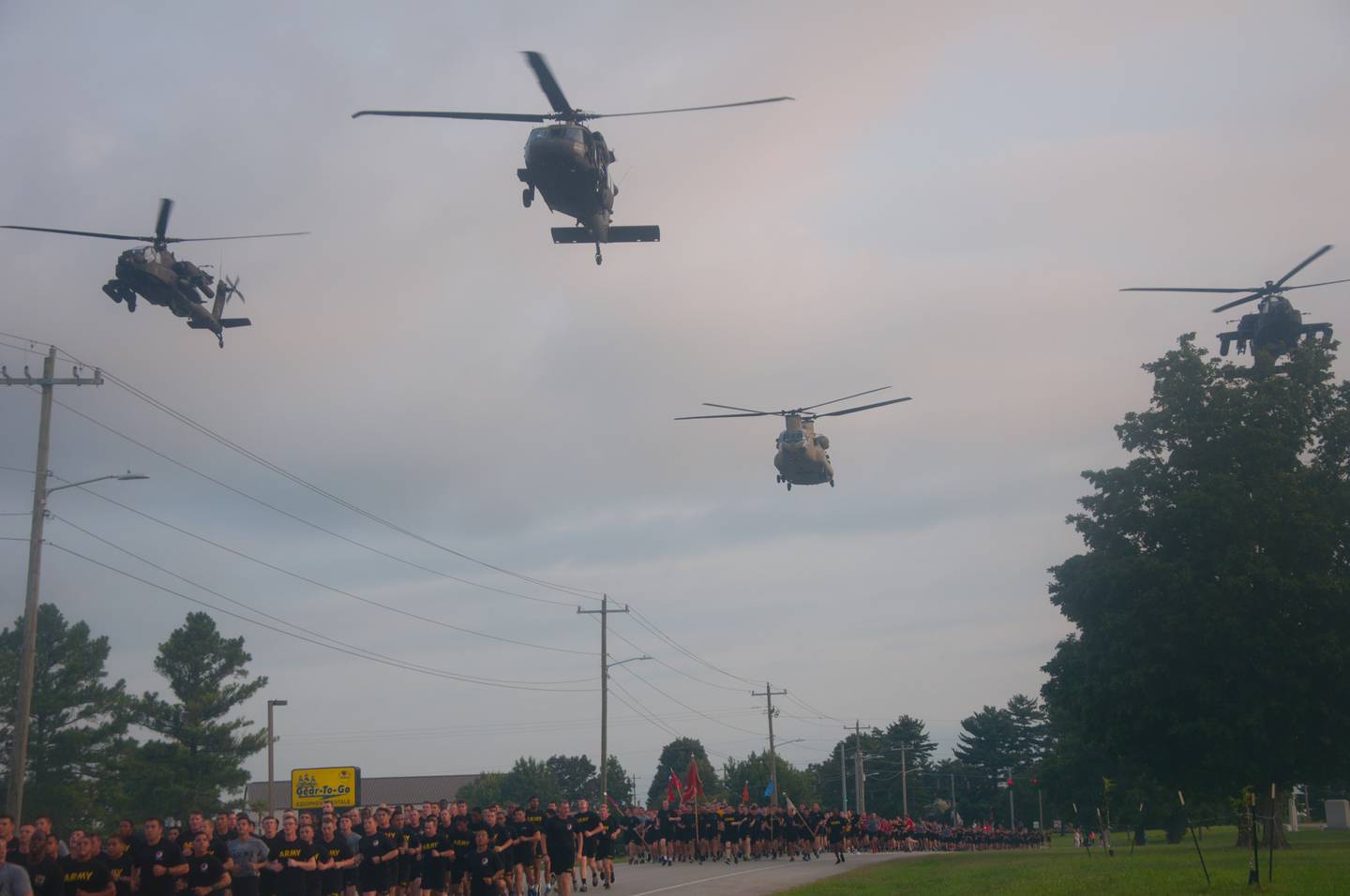 Sanders said some of the proposed changes are specific to the platforms. For example, on the Apache, crews returning from deployment have said they don't need 1,200 rounds of 30mm ammunition, but they do need more fuel and they want more capacity for missiles, spurring some changes to the so-called Modernized Apache design.
But many other efforts have been common across Apache and Chinook aircraft. Both helicopters have the same multifunctional displays, for example.
Sanders said the Apache program wants to move to a large area touchscreen display to make the user interface even easier while further reducing the workload for the crew. He said the large area touchscreen would also fit into the Chinook, should the Army want to make a similar investment across its aircraft types.
Boeing is also pitching common survivability and communications upgrades, which apply to both mission sets and are agnostic to the helicopters' designs and flight profiles.
Megan Eckstein is the naval warfare reporter at Defense News. She has covered military news since 2009, with a focus on U.S. Navy and Marine Corps operations, acquisition programs and budgets. She has reported from four geographic fleets and is happiest when she's filing stories from a ship. Megan is a University of Maryland alumna.
Share: